Global Hybrid Forex Trading Strategy was developed by Dr. Glen Brown and aims to trade in the direction of the Micro, Short, Medium, and Long Term trends using Global Algorithmic Trading Systems(GATS)#0, #1, #2, #3, #4, #5, and #6.
This account is for research purposes and hence should not be deemed as investment advice.
Trading Forex and Leveraged Financial Instruments is highly speculative and carries a high level of risk. It is possible to lose all your capital. You should not invest more than you can afford to lose and you should ensure that you fully understand the risks involved. Past performance is not a reliable indicator of future performance. Under no circumstances shall the Company have any liability to any person or entity for any loss or damage in whole or part caused by, resulting from, or relating to any transactions related to CFDs and/or any other financial instruments.
Again, Past results are not necessarily indicative of future results.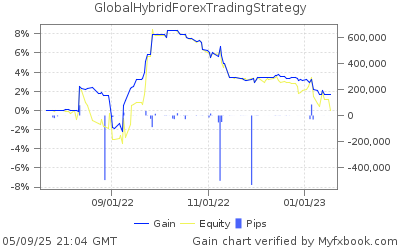 Please read our full risk warning at https://www.globalaccountancyinstitute.com/trading-risk-disclaimer/